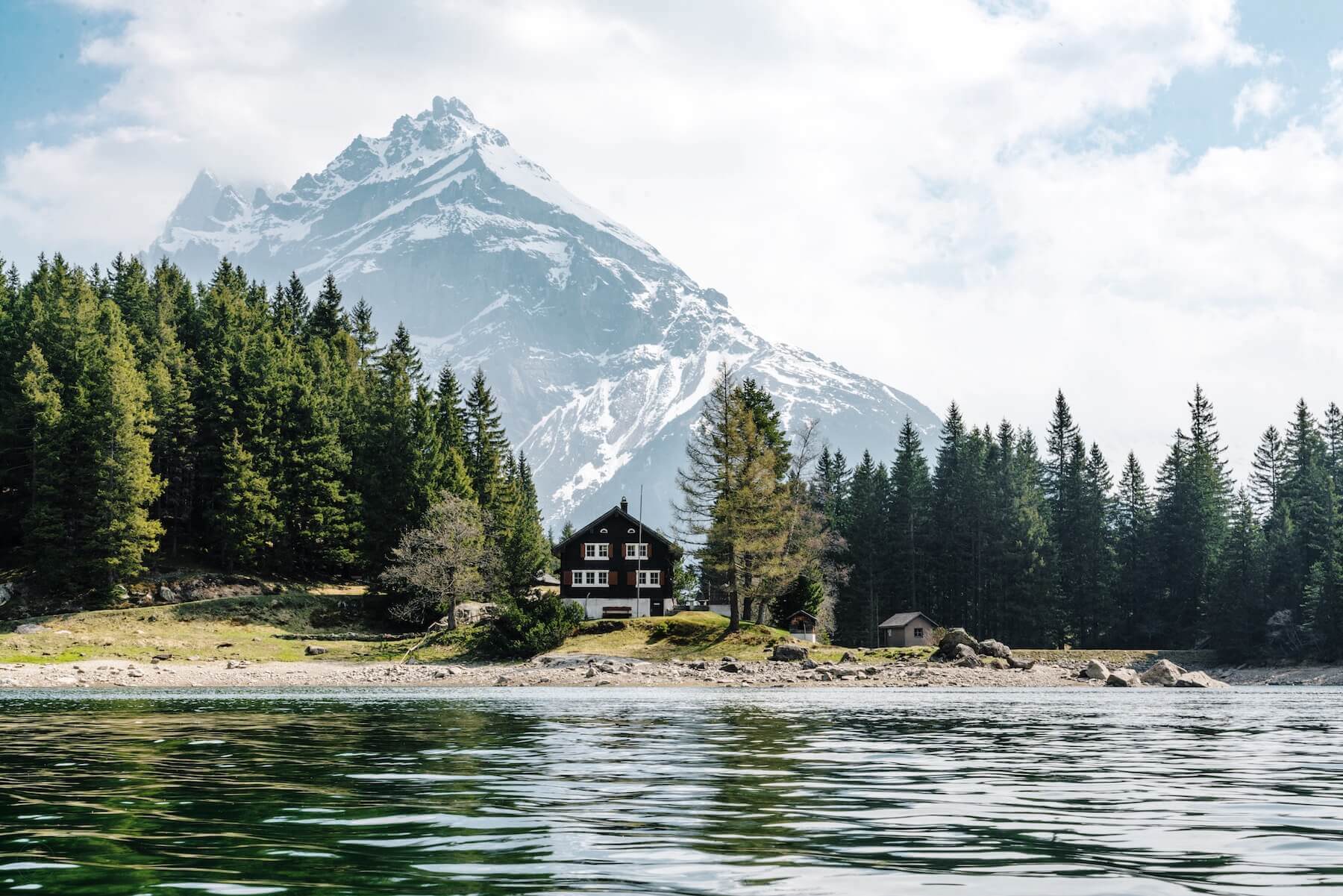 I've always dreamt about moving to Switzerland. I've always dreamt about living abroad. But I never thought about how that would happen until it did! I was finally moving to Switzerland, and it happened just a few years after I started traveling the world as a digital nomad.
Honestly, I was tired of traveling constantly, so I started looking for a place to settle down. I started dreaming about finding a place I could call home, a permanent address where I could always come back to.
After doing some research I made my decision. My two friends who live in Switzerland were thrilled to know I was really going to live there. However, at the moment I decided to go, but before I could even start packing, several questions popped up on my mind. There were so many arrangements to be made and I was going crazy. After all, I was moving to Switzerland, which means I was moving abroad. So, after an intensive research about the essential things you need know when you're relocating to Switzerland, this is what I've found out.
4 things you need to know if you're moving to Switzerland
If you want to move to the land of Swiss chocolate, cheese and beautiful alps, there are some basic things you should know, such as visa arrangements, how to find housing, how to move your goods, how to get a work permit, among other topics.
The good thing is that you're not alone in this. Me and other 2 million foreigners (!!!) have done the same and moved to this beautiful country. So, here are the most important things you need to know if you're moving to Switzerland – or planning to.
1) Immigration
Well, one of the most important topics is, of course, the immigration. If you're a tourist, you can stay up to 90 days in any of the 26 countries in the Schengen Area – including Switzerland. However, during this period you're not allowed to work.
So, if you're planning to move to Switzerland, it's very likely that you'll also need to work there. And, if you're planning to work in Switzerland you should know that all non-Swiss will likely need some sort of immigration authorization – which is usually granted as a work permit, or even a work and residence permit.
Besides that, if it's your first time applying to work and live in Switzerland, you should register at the local town hall (also called commune / Gemeinde). This should be done within 8 days of entering Switzerland and prior to your first day of work.
2) Health insurance
When you're moving to Switzerland getting an insurance is mandatory. You must hire one. By Swiss law you ought to be covered by a Swiss health insurance policy, which means that your insurance should cover most of the basic medical costs and might also include additional options that vary according to your health situation.
You usually hire the health insurance with a private company and you must have it, no questions asked. It is mandatory in order for you to legally stay in Switzerland – the authorities will ask you to present evidence that you've hired a health insurance – and even to rent a place to stay.
3) Housing
Here's one of the hardest tasks when you're moving to Switzerland. Accommodation in Switzerland is very scarce, which makes it a bit hard to find the perfect place. The upside is that, at least you can look for it online yourself, contact a real estate agent or even a specialized relocation company, like Packimpex, to help you out.
However, keep in mind that the prices are high, but they also fluctuate a lot, depending on the canton – region – that you're looking for your home. By way of comparison, an one-bedroom home in Glarus – the cheapest canton there is in Switzerland – costs 1,330 USD, monthly. Meanwhile, the same accommodation type will be found in Geneva by the monthly rate of 2.020 dollars.
So, when looking for housing in Switzerland, it's important to do a lot of research and be open to every possibility.
4) Moving to Switzerland
It is essential that you prepare to move to Switzerland thinking about your legal situation and where to stay once you decide to go. But it's also important to decide what to do to effectively move there. I was really confused about how the moving part would work.
Turns out that you can basically bring anything with you, like household goods, personal belongings, pets and even your car – as long as you prove that you are actually going to live in Switzerland.
So, I did some research and I found Packimpex, a Swiss company that works in the relocation market since 1977. I immediately contacted them. They made all the process of moving very easy and hassle free for me. They have actually treated my belongings as my life, not just "things".
At the end, I ended up hiring them to help me out with some crazy administrative bureaucracies when I was on the process of renting a place, such as reviewing my lease contracts and filling out some reports. It was super helpful and I wouldn't be able to do it all myself.